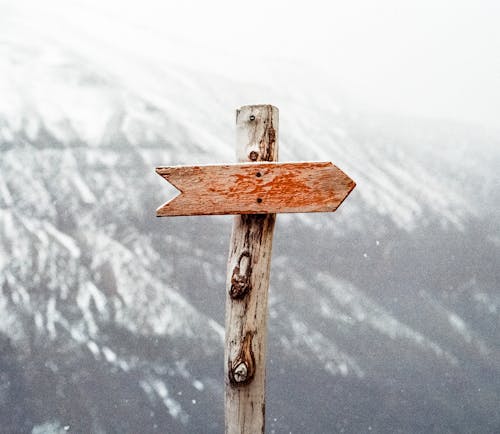 When God Redirects!
It all started with some discontent. Ain't nothing like a lil holy discontent to mess up your life 🙂 .
Allow me to take you back a bit.
I quit college in 2006 because I was pregnant and single and I just couldn't manage the tragedy that was now my life. My cheating boyfriend went ghost shortly after he found out. I was barely making above minimum wage. My entire family had moved to another state and depression kept me isolated from everyone who could probably hold me accountable and talk some sense into my brain.
After my son was born it was all about survival. So I got a job as a customer service rep making about $35K a year and that was enough to pay daycare, rent, keep food on the table and even do something fun every once in a while. We were cool. Life wasn't "good" but it was working.
But then I messed around and gave my life to the Lord. And that was the best most disruptive decision I could have ever made.
The life I'd settled into vs the life God started to show me… well, let's just say mine was like East New York and God's was Bel Air. How in the world would I even get there from here?
Was there like a supernatural bus I could take?!
I was so lost. Everything I "erected" began to crumble. I mean everything. But the hardest to endure was the dismantling of myself, my self image, my dreams and just about everything I thought I knew about myself.
So on this journey of unbecoming and unlearning and becoming again, I went back to school and picked up where I left off… journalism. It felt so right for so long and every door seemed to open effortlessly. I was excelling at it and so I had no reason to doubt that that was where God was leading me. My whole life I'd always been a writer. It's the thing I was known for. It's where I got my applause and so it just made sense that whatever career I entered into would involve writing of some sort.
Fast forward to just before graduation and one day during my quiet time with the Holy Spirit, He prompted me to go get my notebook and a pen. I did. I wrote:
"You were created to teach. You were created to teach to minister and to heal."
Mmkay… welp, I wasn't going to school for any of those things. Sooo…
I graduated and took a job as a PR rep at a charter school company. I thought it was my dream job. I had a nice corner office nested in the middle of Times Square with all the trappings to boot. I was writing articles that were traveling as far as Israel and I mean I was on the verge of making quite a name for myself in the education world.
Until…
Things just started going downhill at the job. Not in a very obvious way but in ways that perhaps only I could see. Policies, comments, decisions that just didn't jive with who I was. I started to lose sleep. Started to lose my peace. Started crying out to God. Then one night, I had a dream.
I was walking through what looked like an African safari to go meet a man at a restaurant. It was dark and there were wild animals everywhere: lions, tigers, jaguars just snarling at me.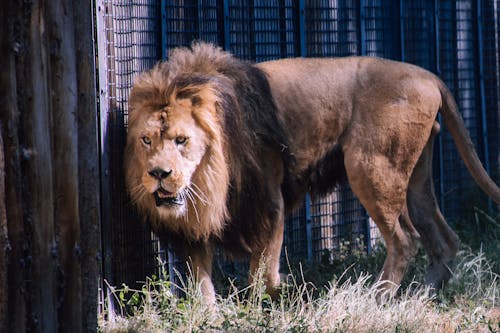 I was scared out of my mind but I kept walking while praying none of them would attack me. They all stared at me with venom in their eyes but much to my surprise none of them moved out of position. I made it to the restaurant and within a few seconds another lady who had just walked up to the restaurant was ripped to shreds by a lion. The tallest man I had ever seen in my life walked out to meet me and called some of his men to clean up and get everything back in order. (He looked like Djimon Hounsou from Blood Diamonds.)
He quickly waved everyone away and asked me to stand facing him but I was too traumatized by what had just taken place to even move. He dismissively shrugged it off and said, "that happened to her because she couldn't handle her anointing. It will be different for you."
Mmkay…
"Come here," he commanded.
I stood in front of him.
"I am going to lay my hands on your right hand and when I touch you, you are going to feel fire," he said.
I stood there nervous.
He held up his hands over mine then he said, "with this hand you are going to raise mighty children."
He touched me and I felt a fire run through my arm down my entire right side. It was as if a bolt of electricity shot through me and I started screaming in tongues and worshipping. The man dismissed me and I ran through the safari all the way home screaming in tongues. Not one of those wild animals touched me or even scared me. They didn't even move.
I woke up and my right hand was on fire for real! In real life!
But.. "raise mighty children"… ok that one was completely lost on me. I could barely manage the one son I got.
——————————————————-
By now I was over corporate America and was ready to jump ship. I couldn't shake the discontent that had overtaken me and I literally had to drag myself out of bed each day to go there. Getting through the day became torturous. I knew I had come to the end of myself.
See, as the Communication and PR rep I was basically on the frontline of every dilemma the company had and many times these were dilemmas that required "spinning" and let's just say as a prophet "spinning" was not something I was good at. So I was basically useless. Add to that the fact that I was daily faced with the statistics and news stories of the disparities and inequities in education among minority students from low income neighborhoods as opposed to their white or more privileged counterparts. Now this was really nothing new but every time I read the articles and thought 'somebody should do something about this' I could literally hear "you know you are the somebody that should be doing something about this."
But how?
Then came the straw that broke the camel's back.
"You know, you should probably remove some of those black kids from that ad or else the Russian parents won't sign up for our school."
Yeah, I was done.
As if by divine inspiration, I remembered that back in 2015 I tried to join Teach for America (TFA) but did not get in. I decided to give it another shot. I checked the application deadline and it was 5 days away. I applied immediately.
A few days later, I saw an ad on Facebook for NYC Teaching Fellows. I had never heard of them before but decided to check it out. I was intrigued by the fact that it was in NYC where I lived as TFA could literally place you in any state in America. I was down for the adventure but I did have a middle schooler to consider. I looked over the Teaching Fellows application but it was so long and difficult. There were about 10 essay questions to complete and I wasn't up for all that it was asking. I started the application but quit halfway through.
The end of 2017 was approaching. I felt the Holy Spirit prompting me to go on a fast. Said he wanted to release some end of year strategies to me. I was on the fast for about two days when I heard the Spirit clearly say to me "make sure the Teaching Fellows application is complete before Dec 31st."
I was quite taken aback as I was no longer pursuing the Fellows but I pride myself on being obedient to the voice of the Lord so I stayed up until 2a.m. two nights in a row working on that application. When I was done I said a prayer and hit submit. That was Dec. 30th. Fast forward a month later, TFA contacted me for an interview and to teach a "demo" lesson. I rocked it! A few weeks later and I was accepted to TFA but still no word from the Fellows. Then about two weeks after my TFA acceptance they finally contacted me and said I would not be interviewed but I had moved on in the selection process to do a demo lesson. Demo day I was so nervous but I taught that lesson like a boss. About two weeks later, I got in!!
Now I'm faced with a dilemma – a good dilemma nonetheless- Teaching Fellows or TFA? Teaching Fellows definitely seemed like the harder and longer process, particularly with an unpaid 7 week training program and difficult certification tests. Plus they had appointed me to teach high school special education. I wasn't so sure I was ready for that. TFA however had assigned me grades 1-9 general education. That seemed much easier.
As time passed, TFA was pressuring me to accept the offer. I told them I needed more time. I prayed hard… Lord which do I choose? TFA definitely seemed like the easier option but Teaching Fellows seemed to be the more financially secure of the two.
I was torn but I kept seeking God. As I was sleeping one night I clearly heard the Spirit say:
"Teach for America will be all about you and your skills and accomplishments.
Teaching Fellows will be all about the kids."
That was all I heard.
I chose the kids.
The fellows training program was nothing I'd ever endure again. It was the hardest thing I had ever done in my life. But despite the challenges, I finished successfully.
I remember walking through Manhattan in tears, telling God there was no way I could do this and that I was going to go back to my former boss and beg for my job back. I was crying and crying then I put Pandora on and the song, "Can't Give Up Now" by Mary Mary came on.
"I just can't give up now…
Come too far from where I started from.
Nobody told me the road would be easy
And I don't believe he brought me this far to leave me…"
I smiled.
At the same time a man walked by me and said, "why you stressing and you know God's got you?" He didn't even wait for my reaction, he just walked away. I think he might've been homeless. I'm sure it was an angel. That same night in a vision the Holy Spirit spoke to me assuring me I would get in if I didn't give up. He said there was a mission for me to fulfill and even told me the name of the school I would teach in.
My last week of the training program, the same school the Lord told me he chose for me visited me at the site I was teaching and interviewed me on the spot. By the end of that week I had the job. Funny thing was I had forgotten the name of the school until the lady introduced herself to me and told me which school she was from. I still don't know how I didn't pass out right then and there.
God's word will never ever fail!
————————————————————–
"You were created to teach. You were created to teach, to minister to heal."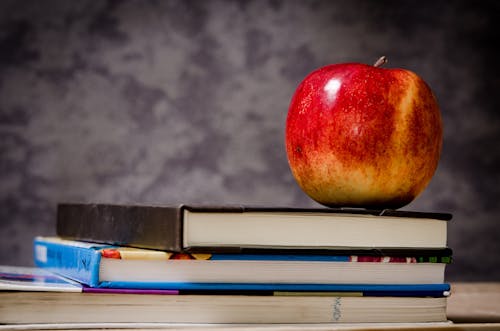 Who knew…
Now I teach History and Social Studies to 9th and 10th graders. Special education at that! I've never felt so fulfilled in my life – the gaping hole in my soul is finally closed. Sometimes I'm even afraid to say how much I love my job. I love my students as if they were my own children, even my most challenging ones. And the way they love me and open up to me and allow me speak into their lives and receive from me each day is beyond anything I could ever explain with words.
Truth is, I'm really reserved, introverted and extremely shy. But all my fears dissipate when I stand in front of my kids. I feel so alive, so powerful, so full of love. I feel like I am exactly who God created me to be and I am exactly where he wants me to be.
I really thought journalism was the path God chose for me. I was so sold on it that when God started to show me visions of me teaching – a whole year before I even knew I wanted to leave corporate America- I completely ignored them. I love writing and I am passionate about social justice issues so for me journalism seemed the natural choice. But that was the good path, not the God path. God's path is always so much better, so much more.
And to top it off, as if God wanted to hand me a little treat… at my school I run student newspaper!! So my years of – and love for – journalism did not go to waste. How amazing!
I still think back to that dream in the safari and ponder if these are the mighty children God has charged me to raise up. I have no doubt that that was a calling dream and so it is always at the forefront of my mind whenever I am teaching, mentoring or counseling them.
Now, at heart I am a storyteller, but I am not an entertainer. I am a teacher. And so I share my life in the form of a story in hopes it will give you some perspective about your own and urge you to take that step God is urging you to take. For some of you, this may even be the confirmation you have been praying for. So here are some important things I want you to take away:
When you surrender yourself to God and you truly say "not my will but yours," be prepared for what that might look like. More than likely your life will be turned upside down only to be perfectly reordered to his will. Case in point, the disciple Peter was a fisherman, but by the time Jesus was done with him, he became a fisher of men. What God wants to do with your life is so much bigger than what you imagined and so much greater than just you. Ask him, "Lord, what did you have in mind when you created me?" Then don't be afraid to take the path that he shows you. It will be uncomfortable and scary but he will make the way.
God will pay for what he orders. Trust him. If he is sending you back to school or prompting you to leave your job or start a business, pray, fast, make sure you have a sure word, then step out on faith! You likely won't see the way until you take each step but he will provide. And yes, it will be difficult but the difficulty only comes to strengthen you for the success you'll need to handle when it is all said and done.
In the process, take all your fears to God, not people. He will encourage you and give you perspective. Most of the book of Psalms is David taking his fears to God, which always resulted in him ending with a declaration of the truth of who God is. Wise counsel is important but be mindful of who you are venting or crying to in a season where God is shifting you and you will need great faith.
What God is telling you to let go of may hurt but you will be rewarded. Jesus said "I assure you that everyone who has given up house or brothers or sisters or mother or father or children or property, for my sake and for the Good News, will receive now in return a hundred times as many houses, brothers, sisters, mothers, children, and property—along with persecution. And in the world to come that person will have eternal life." Mark 10:29-30. You will be rewarded in this life and the next! Trust him. He may even give it back to you but this time more glorified!
Your age doesn't matter. (I was in a cohort with a bunch of 22 year olds.) God will redeem the time!
I'm still on the journey to all of who God says I'll be. Now I'm not quite in Bel Air yet (this supernatural bus moves kinda slow), but I think I'm quite a ways from East New York 🙂 .
Selah.