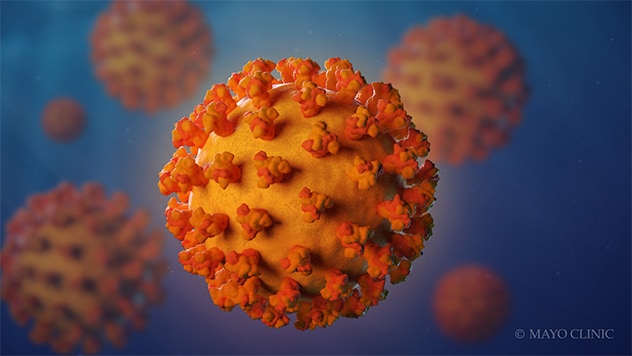 "If My people who are called by My name will humble themselves, and pray and seek My face, and turn from their wicked ways, then I will hear from heaven, and will forgive their sin and heal their land." 2 Chronicles 7:14
We've seen this scripture a million times. We've recited it time and again, especially in the face of this pandemic, that is raging in our nation. Most of us have even referred to it as the formula or solution for our healing:
We need to humble ourselves.

We need to pray. 

We need to seek God's face. 

We need to turn from our wicked ways.
If you're like me your prayers of intercession or your call to repentance from "wicked ways" probably included things like, forgiveness for the world for turning their back on God or ignoring his word. Forgiveness for some kind of sexual sin. Forgiveness for all the hate and crime in the world. Forgiveness for racism and discrimination, forgiveness for abortion and every obvious evil.
The sin of lust, the sin of greed, the sin of idol worship, the sin of taking prayer out of the schools.
The sin of rape, the sin of pedophilia, the sin of child abuse, the sin of ignoring the homeless and the hungry.
Every sin that PERHAPS, you as a Christian are not even committing. See, I know this because in my prayers of intercession for the "nation" (note my air quotes) those are the kinds of sins I had mostly been praying about. 
Our foolish pride….
I had been listening to different leaders give their take or interpretation or prophetic word on what this pandemic is about. I'll spare you the different viewpoints because the truth is some of them are so off… and some of them are apologizing for it and explaining it away as if God is in a publicity crisis and needs some PR or good press. 
Anywho, I was listening to one pastor who said he was reading the verse and for the first time ever he saw:
"If my people.."
"If MY people.."
If MY people who are called by MY name…"
It immediately set off a lightbulb in me and changed my prayers. Since then God has had me on a journey I believe he wants his people to be on. 
Come with me.
My People.
In the Old Testament and 2Chron 7, MY people – God's people – referred to Israel. God promised Solomon, "When I shut up heaven and there is no rain, or command the locusts to devour the land, or send pestilence among My people.."
Then…
 "If My people who are called by My name will humble themselves, and pray and seek My face, and turn from their wicked ways, then I will hear from heaven, and will forgive their sin and heal their land."
So this meant If Israel sinned, and God responded in judgment (or discipline) with no rain, a locust storm or pestilence (disease) then if they would repent, he would hear.
I began to realize the judgment or discipline of God came to Israel, not the surrounding nations but to Israel – his own people, because they had sinned. But if they repented, he would hear and heal their land.
Needless to say, post resurrection, God's people are his church, us Christians, who are called by his name –  the name of Jesus Christ. As such, the burden and the expectation lies on the church – not the rest of the world – to repent and turn from our wicked ways.
Our wicked ways.
Could God be saying that in us Christians, in his glorious church, there are wicked ways we need to turn from? Absolutely! In Amos 3:2 he tells Israel, "You only have I known of all the families of the earth; Therefore I will punish you for all your iniquities." Another translation says, 'you only have I been intimate with of all the families of the earth…" This shows us that with intimacy with God comes great responsibility. We who know God are held to a higher expectation. Why? Because we should know better.
1Peter 4:17 says, "For the time has come for judgment to begin at the house of God; and if it begins with us first, what will be the end of those who do not obey the gospel of God?
It would be nice for "the world" to repent of their wicked ways so God can heal us, but the truth is, that probably will not happen (go read the book of Revelations). God is counting on us, his people, to pray and repent –  just his people, who are called by his name. We are enough to get in position, pray, repent and end this.
So because I cannot begin to assume or even grasp the magnitude of the wicked ways of God's people, I asked him.
"Father, what are some of our wicked ways that offend you that we should repent from."
First, he took me to the book of Revelations, chapter 2 & 3. In his revelation to John, he addressed seven different churches in Asia:
The loveless church.
The persecuted church.
The compromising church.
The corrupt church.
The dead church.
The faithful church.
The lukewarm church.
Of this list, the persecuted church and the faithful church were the only two that did not receive stern warnings to repent or he would punish them.
But consider the other five and examine yourselves.
Are you a part of the loveless church? Do you really love God and others as he commands?

Are you a part of the compromising church? Have you been compromising your faith and the word of God with worldly doctrines and new age teachings? 

Or are you a part of the corrupt church? Have you allowed yourself to be led into sexual sin and other corruption by evil leaders who claim to be from God. 

Are you a part of the dead church? Has the Holy Spirit left you yet because of your gifts and performance, you have a reputation for being "alive" but really you are not?

Are you of the lukewarm church? Have you been lukewarm, simply going through the motions of the faith in your wealth and complacency? 
These are the wicked ways that God is inviting his people to humble themselves and repent from. As with the churches in Asia, some were overt evils, while others were more subtle –  though dangerous if left unchecked. I will share more in a post to come regarding some other things the Lord has shown me in his church that has displeased him. But for now let's stop playing church and repent.
Now full disclaimer:
I am not saying this pandemic is here SOLELY because the church is wicked and God is sending judgment.
I am also not saying we shouldn't pray about the sins of the world or that they repent and come to know Christ. We should be praying that daily.
What I am saying is this:
We should look at ourselves, the church, first. After all, in Revelations, Jesus addressed the sins of the church BEFORE the judgment of the world. As should we.
What I am also saying is, for every – and I mean EVERY –  instance of pestilence (disease) we see in the Bible, it was used as an instrument of God's judgment. EVERY SINGLE TIME. He is God and he does not change and I am certain this pandemic (and others past) is here as part of the birthing pains Jesus spoke of in Matthew 24.
The birthing pains are intensifying. 
I will never pretend to know the fullness of anything God does. But I believe in his Bible and by his Holy Spirit he gives us insight so we are not left like people without knowledge or vision. Most importantly, God has always accepted the sacrifice and intercession of a few for the whole and so it is our responsibility as his people to seek his face and repent of those things we know are keeping us from full fellowship with Him.
So today, "this is what the Lord of Heaven's Armies says: Return to me, and I will return to you, says the Lord of Heaven's Armies.' Don't be like your ancestors who would not listen or pay attention when the earlier prophets said to them, 'This is what the Lord of Heaven's Armies says: Turn from your evil ways, and stop all your evil practices."
I know this is not a fun message. But don't shoot the messenger. Feel free to email me: keciahbailey@gmail.com with any questions or even comments.
God bless!